Aguila Strings
Aquila Strings are Italian hand-crafted strings made from NYLGUT®, a synthetic gut material that combines the sound and feel of natural gut with the durability of nylon. The plain strings have a milky-white appearance and a very warm sound. They are also thinner than comparable nylon strings. Excellent strings for The Ukulele.
Questions? call Zukulele 949-673-7238
email: art@zukulele.com
online storeStore
These are the same ukulele strings used on the Paulele Bamboo Ukulele. They are great replacements to improve the sound of any Soprano Ukulele.
SOPRANO UKULELE STRINGS
Aquila Nylgut Soprano Ukulele Strings PRICE $6.99
4U Soprano set, all NG high g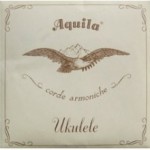 Aquila Nylgut Soprano Ukulele Strings
5U Soprano set low wound G PRICE $7.99
(low G wound string like a guitar)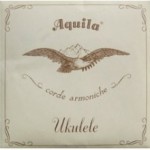 Aquila Nylgut Soprano Ukulele Strings
33U Soprano set in D tuning, all NG high PRICE $7.99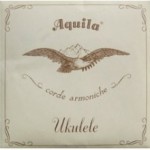 34U Soprano set in D, low wound A PRICE $7.99
(Low D wound string like a guitar)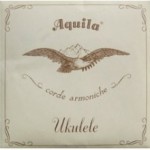 CONCERT
7U Concert set, all NG, high g $6.99
8U Concert set low wound G $7.99
36U Concert low G set, 2 wound strings $8.99
31U Concert set in 5ths, viola tuning PRICE $7.99
TENOR UKULELE STRINGS
10U Tenor set high G all NG PRICE $6.99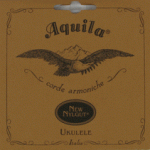 13U Tenor set high G, wound 3rd string $7.99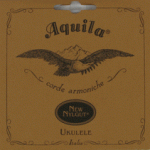 15U Tenor set low G, wound 4th string $7.99
39U Tenor set low G, wound 3rd and 4th strings $7.99
11U Tenor set ebdg, high g, wound 3rd string $7.99
17U Tenor set 6 $9.99
19U Tenor set 8 $12.99
BARITONE
21U Baritone set ebgd, wound 3rd and 4th string $11.99
56U Baritone set, ebgd, wound 3rd, high plain G $9.99
24U Baritone set 6 $9.99
26U Baritone set 8 $10.99
23U Baritone set in C, high g, all NG $4.14
BANJO UKE
28U Banjo uke set, wound 3rd string $9.99
29U Single banjo uke wound 3rd string $1.44
42U Banjo ukulele set, all NG $9.99
NEW…..RED SERIES DENSIFIED NYLGUT LOW STRINGS
70u single low G for soprano $2.05
71u single low G for concert $2.05
NEW….GUITALELE
96C Guitalele set $14.99
NEW….UBASS
68U Thundergut Ubass set $21.99